Ok, this is the final easy peasy "recipe" I have for you, to make Valentine's Day as sweet as possible!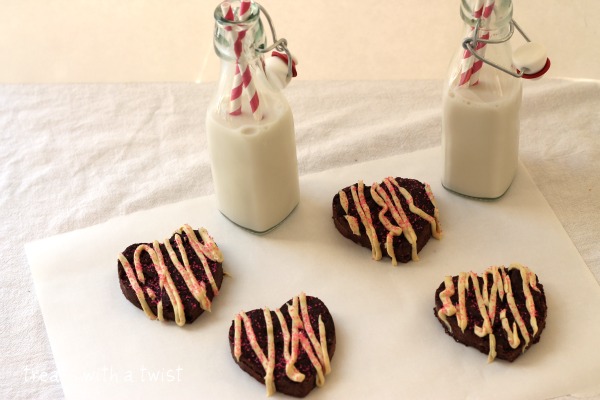 I haven't met a man who doesn't love brownies, and I haven't met a woman that can't be swayed by pink sprinkles and heart-shaped treats on that special "day of love."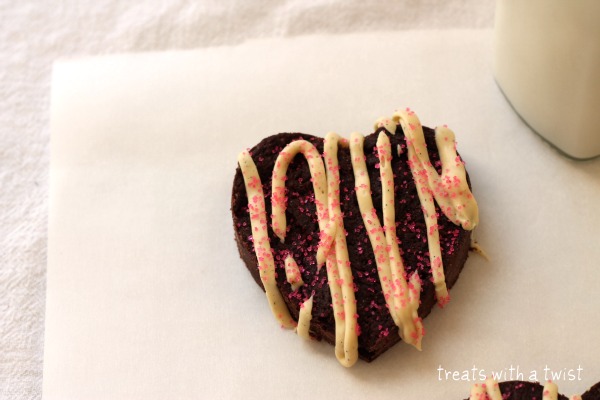 So you should make these for your sweetie or subtly suggest (i.e. print this page and put it in their sandwich) they make them for you.
You'll feel so pro once they're ready, and you can spend all of your extra Valentine's prep time doing important things…like trying to figure out which shade of red lipstick you should wear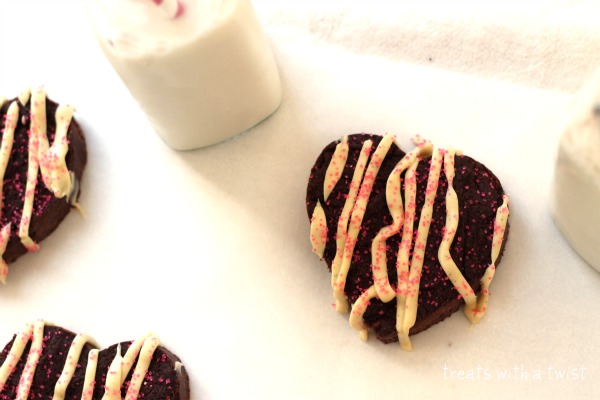 Chocolate Love Brownies
What you'll need:
Your favorite packaged brownie mix, or homemade version, prepared
1/3 cup white chocolate (almond bark or good white chocolate, not morsels)
Sprinkles (festive please, think pink!)
Heart-shaped cookie cutter
~Make sure your brownies are prepared and cooled completely. Prepare them with parchment lining the pan so they're easy to remove from the pan.
~Carefully remove the entire baked brownie batch from the pan and set them on the counter (still parchment underneath). Use your heart-shaped cookie cutter to cut out hearts, discarding the extra brownie pieces (by discard I mean put them aside for some parfaits or sundaes some other day).
~Melt your white chocolate (medium-low heat, stirring constantly, being careful not to burn it). After it is melted, stir it to cool it slightly , then pour it into a zip-top bag. Snip the corner to create a thin piping line and drizzle the white chocolate over the brownies.
~Sprinkle the sprinkles on immediately. Then, let the drizzle set.
~Serve the brownies to your sweetheart or give them as a gift!
Strike up a conversation: So who here is ready for Mardi Gras? Any big plans? I hope you're spending a little time prepping adorable heart-shaped brownies