Thank you all for your amazing Birthday wishes! I feel like the luckiest woman in the world. Here are a few bites from my Birthday this weekend (if you follow me on Instagram, you've probably seen most of these).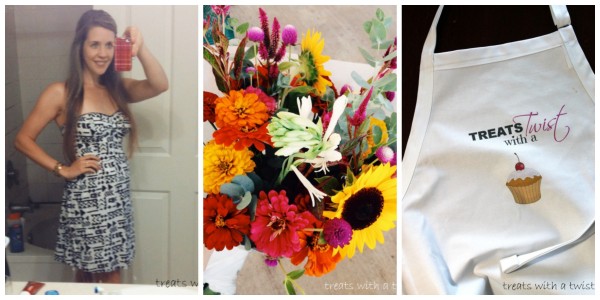 1. Every birthday girl should wear dresses (excuse my bathroom mess please)
2. My fiance bought me the most beautiful flowers at the Farmers Market.
3. My best friend sent me a custom apron with my blog logo! So thoughtful!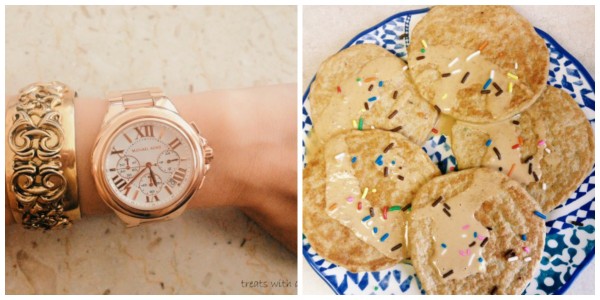 1. My fiance bought me the most beautiful rose gold watch! It will match my wedding bands and it brought tears to my eyes. I love it!
2. I made festive cake batter pancakes for breakfast. Sprinkles and all.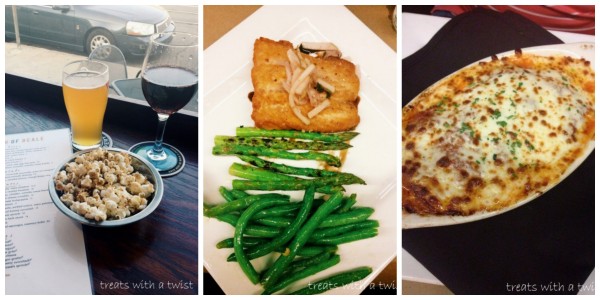 1. We started dinner with drinks at one restaurant (South of Beale). The "bar snack" they bring out is fresh, warm brown sugar popcorn! Amazing.
2. At restaurant 2 (Spindini) we had an amazing dinner. I had parmesan King Salmon, topped with apple and fennel salad, balsamic reduction, and a side of asparagus and green beans.
3. My fiance had a giant, melty lasagna.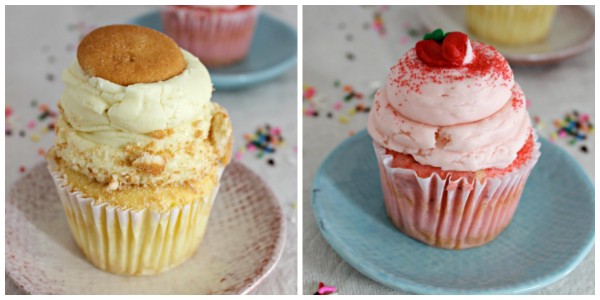 1. No birthday is complete without cake! My fiance surprised me with two cupcakes (we shared both of them): Banana Cream and Strawberry. He very sweetly told me that he had to get the Strawberry, because the pink and sprinkles made him think of me.
Cheers to another wonderful year!