I know I'm too busy lately, but I've been on a bit of a TV series binge.
I'll blame it on NetFlix. No, I'm not sponsored by them, I just am binging on their unlimited series viewing. Please help me stop!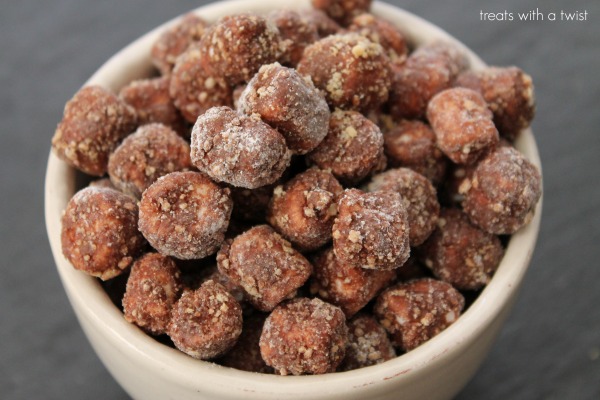 It started with the latest season of Arrested Development. I just love that show! So I had to watch the latest season, which picks up 5 years later. Couldn't help it. Hilarious.
Then…I watched all of season 1 of New Girl. And it was so funny! I was rolling on the floor laughing. And totally hooked! So I found the season 2 episodes online and before I knew it, I'd watched all of that too! Now I can watch season 3 live as it airs. Go me.
Then Orange is the New Black. Intense. And after New Girl, I felt like it was the totally blush-worthy adult show I didn't know I needed to watch. Geeze…
Annnnndddd…now I'm watching Scandal. Please don't stop me yet because I only have one episode left in season 1 and I know season 2 is already loaded in the lineup.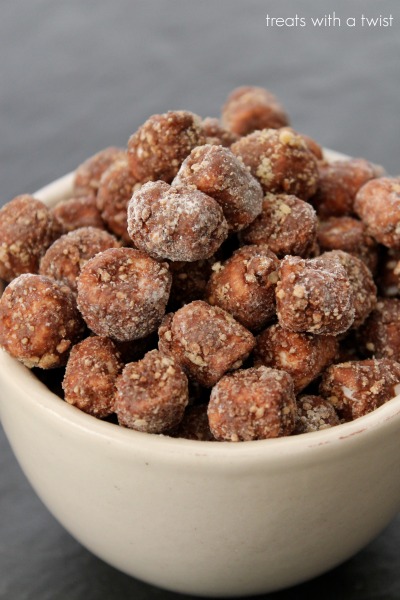 Ok, yes, I have a MAJOR problem! I'm embarrassed even confessing this. But…I brought you snacks! So please watch with me?
I'm trying to make S'mores season last and last, so I totally made crack. Crack, I tell ya. These little marshmallows will have you thinking "Puppy Chow? No…it's…dear Lord it's brilliant!" Nom nom nom nom.
This snack is SO easy too. It comes together in minutes. You basically just coat mini marshmallows in chocolate then graham crumbs and powdered sugar. Done. You're welcome.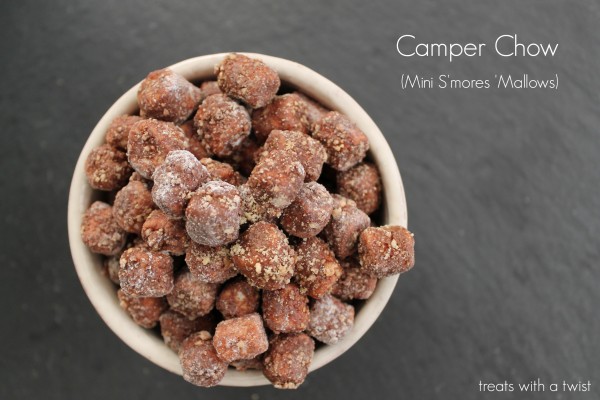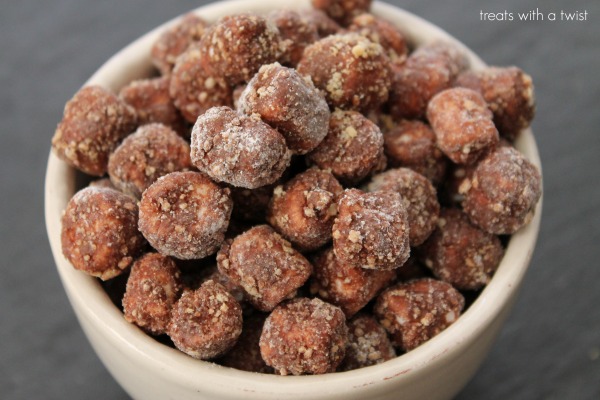 Camper Chow (mini s'mores 'mallows)
2013-09-22 17:16:33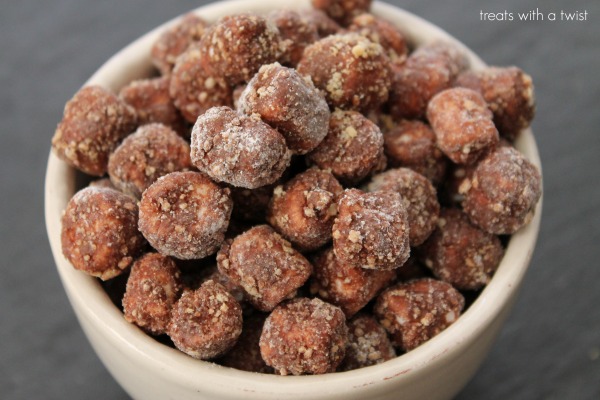 Puppy Chow meets S'mores for an amazing new snack!
Ingredients
2 cups mini marshmallows
1/4 cup milk chocolate chips, melted
1/3 cup graham cracker pieces*, pulsed to a fine crumble
1 Tbs. powdered sugar
Instructions
Pour your mini marshmallows into a medium-sized mixing bowl.
Pour your melted milk chocolate over the mini marshmallows, and stir quickly with a silicone spatula until all of the 'mallows are coated with chocolate.
Pour the graham crumbs and powdered sugar into the bowl and continue to stir until all of the marshmallows are evenly coated and no longer stick together.
Let set for 15-20 minutes, or until the coating begins to harden on the marshmallows before snacking. Enjoy!
Notes
*I used Teddy Grahams
Treats With a Twist http://www.treatswithatwist.com/wp/