As I get older, it gets harder and harder to watch Teen Mom and keep a straight face. Although I love a good dose of trashy MTV, it's hard to watch kids play "house" and not roll my eyes the entire time.
Especially when I hear a 17 year old say the words "financially responsible" while holding a crying baby and living in their parents' house and flipping through prom magazines.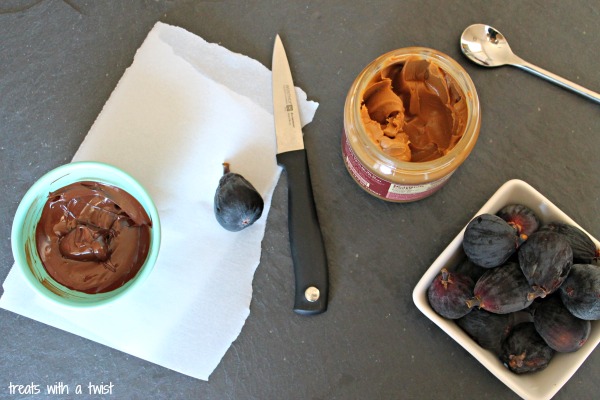 I also feel really old when I see teenagers talking to each other, but wearing headphones…how do they hear the conversation? Are they actually listening to anything in the headphones? Does their life need a soundtrack? Don't they know that it's rude to be ignoring someone while half-heartedly pretending to pay attention to them?
Gosh, I'm so not cool. Probably because I say "gosh."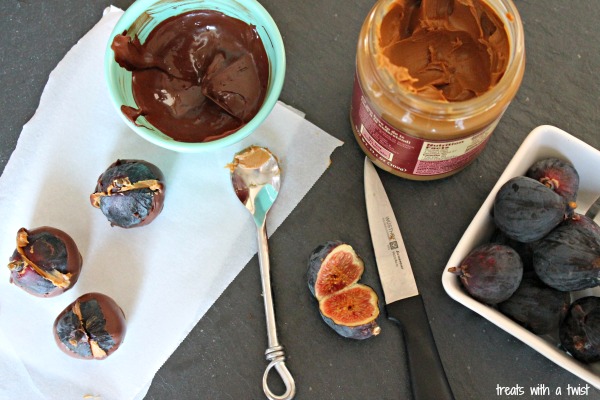 So I decided not to DVR the latest installment of the Teen Mom series. Yet, because I'm not recording it anymore, I'm still trying to catch it live. Then get mad when I have no idea what's going on…which defeats the point of not recording it. I just can't stop! But I have to!
Instead I'll make "adult" treats. That's what I'll call them because I'd prefer to make them and feel fancy and grown up and not share them.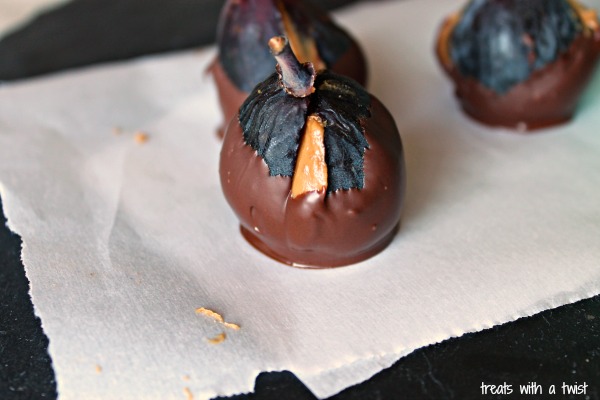 I saw chocolate-covered figs in Whole Foods last week. They cost slightly more than I make in a month (kidding), so I definitely would prefer to make them at home. Plus, when I make them at home…I can stuff them with cookie butter! Holla!
Yay for being a "financially responsible" adult. Take that!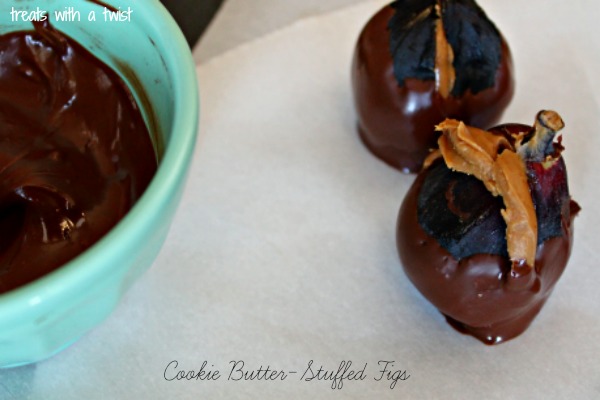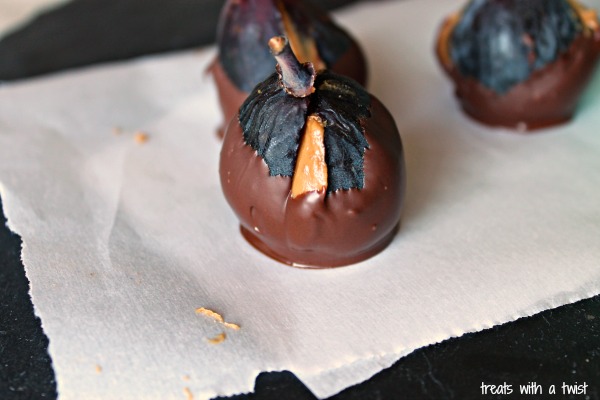 Cookie Butter-Stuffed Figs
2013-09-23 12:09:50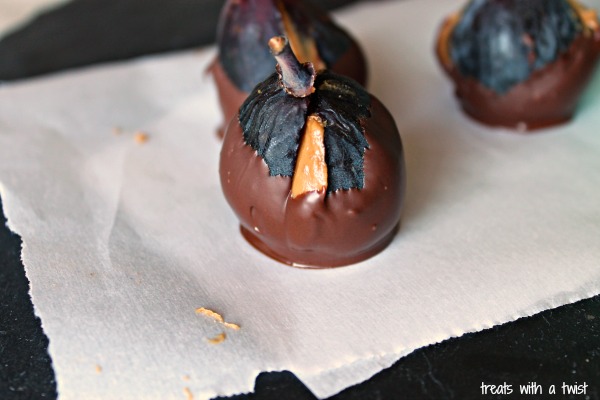 An easy, delicious treat, perfect for entertaining; figs stuffed with cookie butter and dipped in dreamy dark chocolate.
Ingredients
Figs
Semi-sweet or dark chocolate, melted
Cookie Butter*
Instructions
Set up an assembly line with washed and dried fresh figs, cookie butter and melted chocolate. Set out parchment to lay finished figs on.
Cut a fig in half, but not all the way through. Smear a small amount of cookie butter in the fig then softly squeeze the fig shut.
Carefully dip the fig in the melted chocolate. Set the finished fig onto the parchment to set. Repeat with as many figs as you want! Enjoy!
Notes
(creamy or crunchy, or Speculoos Spread or Biscoff Spread)
Treats With a Twist http://www.treatswithatwist.com/wp/
If you're loving Figs as much as I am right now, you'll love my Baked Fig and Almond Oatmeal too!