The following post is sponsored by FitFluential LLC on behalf of PUMA
I'm kind of freaking out. Pumpkin is everywhere. It's not Fall yet, but I feel like people are shoving me into it…they're MAKING me feel like I should start pulling out jeans and sweaters.
It was 90 degrees outside today, people!
Maybe I'm freaking out because it officially hit me that my wedding is in three weeks and I have a list of thing I still have to do. I really thought I'd have those garters purchased by now…
And, not only will I have to fit into my dress that was last fitted on me back in June, but I also will have to extend bathing suit season for a few more weeks too. Beach honeymoon, here I come!
Luckily I've got the workout thing down pat. Besides my Monday sprints and Wednesday Spin class, I've really been enjoying weight routines in the gym! I've been making some pretty fun circuits lately, so when I was asked to make a circuit for PUMA while trying a new pair of their Formlite shoes, naturally I felt like it was a perfect fit for me!
The shoes are ultra-light! I literally thought the shipping box was empty when it was delivered! PUMA says they're inspired by a feather, and I can totally see why! They're roomy enough for my food to move and grip inside the shoe and thin enough to feel grounded while lifting weights. Perfect for cross-training, basically! They're extremely comfortable too (I've worn them almost every day since I got them!) because they have wonderful cushioning inside and 360 degree flexibility.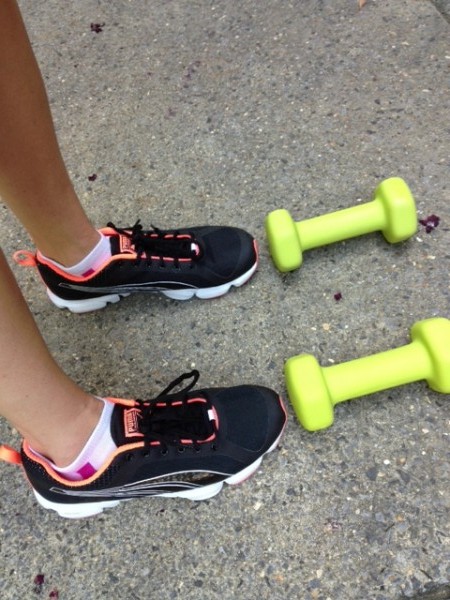 When I put them on, I knew exactly what I wanted to do in them…a Bosu workout!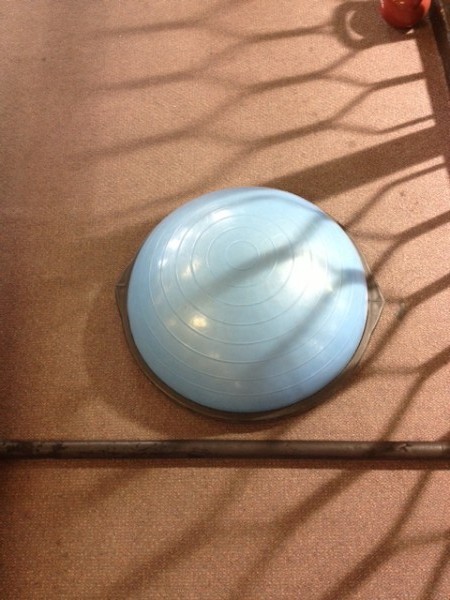 Bosus are awesome at creating instability because you're standing on a bubble! You need to engage your core, move with purpose, be conscious during your workout, and feel like your feet are firly planted in their place. Minimalist shoes like my new PUMAs are perfect for a Bosu workout!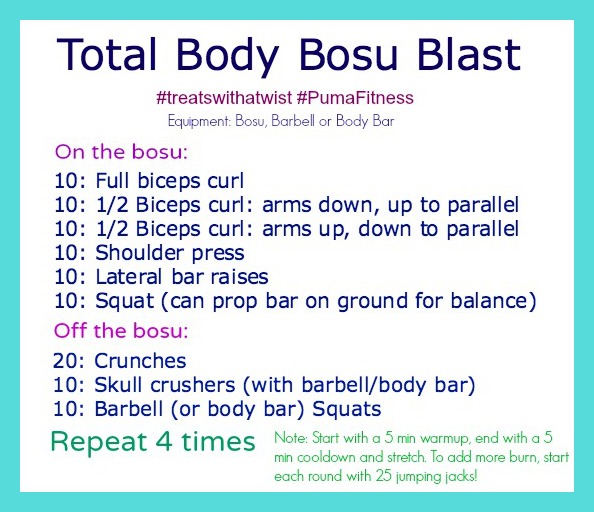 I can't wait until you try my Bosu workout and let me know what you think. I thought it was fun enough to do twice in one week (which I don't normally do with workouts)! It has you going from on the Bosu to off the Bosu, all in one round to keep you engaged and preventing you from locking out on the Bosu (when you lock out, you lose the concentration on the movements). Use the Bosu under your lower back for more targeted crunches! And use a body bar or barbell that's heavy enough to really feel the burn, but not so heavy that you can no longer concentrate on balance and form!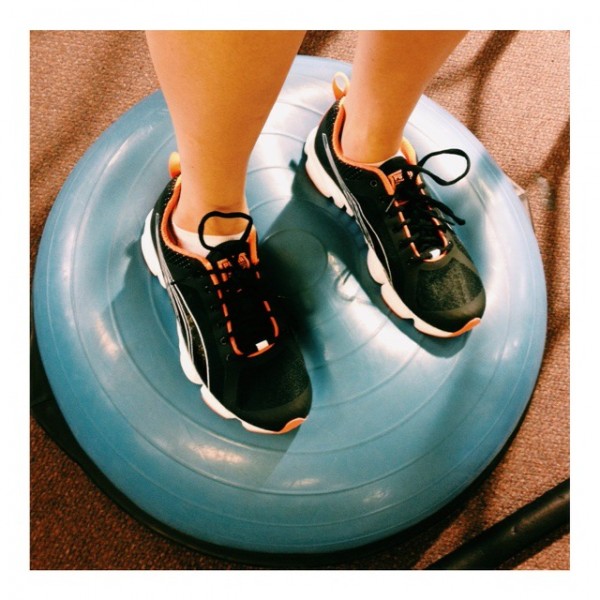 When you're finished you can come join me in freaking out about Fall and about how you haven't spent enough days by the pool yet.
Disclosure: I was sent these awesome shoes to review with 100% honesty and monetarily compensated for my review and workout.