Hi everyone! Just checking in on this beautiful Fall Friday.
First of all, Happy Birthday to my wonderful, caring, patient (with me), loving fiance. I am a lucky woman to have you and I love you more than anything. In just one week and one day, we'll be married! Hooray!
Now, I wanted to show you all what will be occupying my time this weekend: my favors. As a baker, you know I had to make my favors!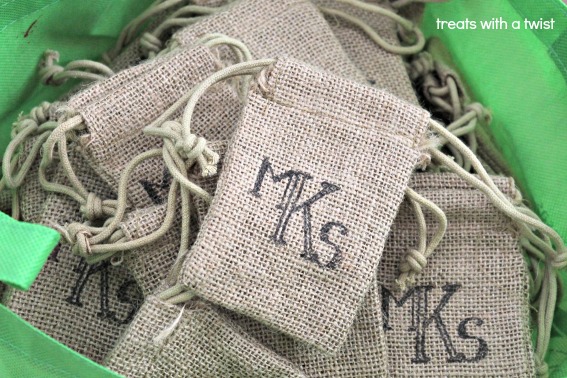 I have a giant bag full of burlap bags that I hand-stamped with our monogram. I'm using my recipe for Cinnamon Spice Candied Nuts to make up enough nuts for all of my guests. The nuts, spiced with cinnamon, allspice, and brown sugar, will make a perfect Fall treat and will go perfectly in the burlap bags.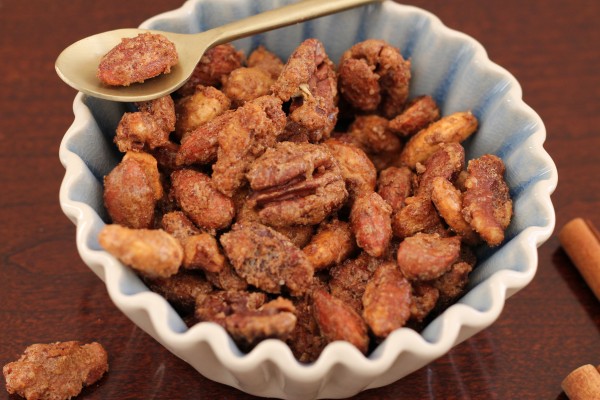 This is the same recipe I used for Christmas presents last year and everybody loved them (I even had a friend text me that he used the recipe to make his Christmas presents for his coworkers!). I can't wait to share some homemade love with all of my guests to say thank you for coming and celebrating our day with us.