I'm watching the Oscars at the moment. Like, right now. So, I'm sure I'll have something to say about it when it's all over, but right now, I'm in a trans.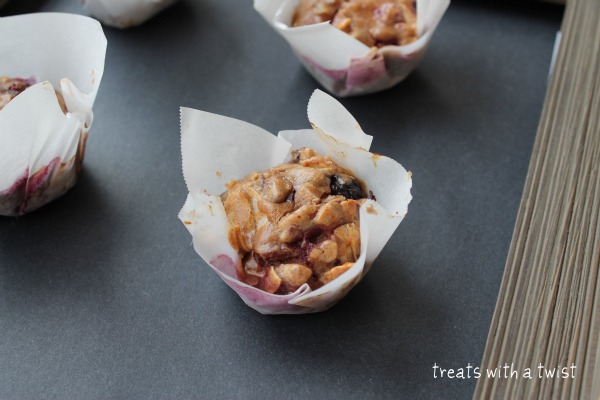 I get so caught up in the beautiful gowns, the sweeping hair (that I bet is as stiff as a board or tacky-feeling, but it looks silky and beautiful), the blingy diamonds…
And then the show starts, and I quickly realize that I forgot to watch the movies. I'm so ill-prepared every year. I always have the best intentions to watch the movies, and as they come out I usually declare: "Oh! That looks good! I can't wait to watch that!"…and every movie comes out in theaters, I let another year go by, forgetting to go see any of them, and then I'm lost during awards season. Ugh, bummer.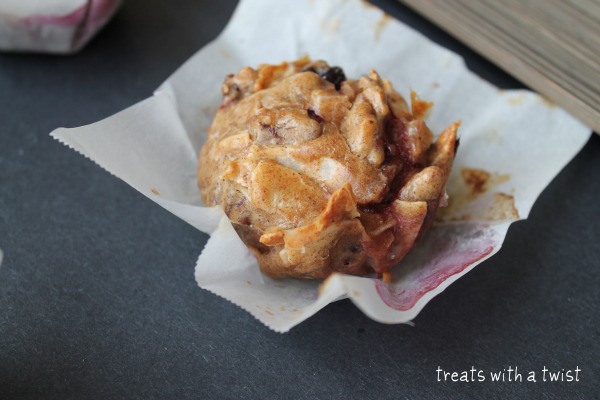 Anyways, wanna know a little something about these muffins? They have no flour. Zero. Zilch. No flour.
Crazy, right? I know!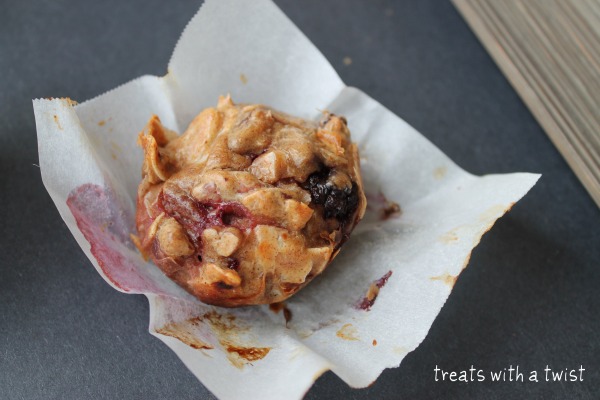 And I'm not a big "trend diet" follower, but I know that "Paleo" is big now. It's basically telling you to eat anything that was available as food when the cavemen were around. Thus, no flour. No sugar. You get it.
So these muffins are really healthy. Like, actual fuel for your day, like a muffin should be. Revolutionary, I know.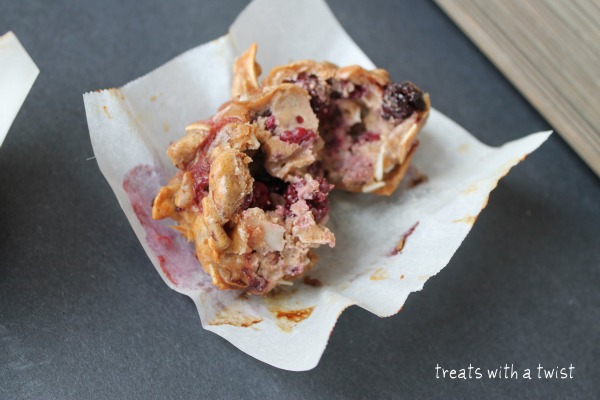 Because they don't have any flour, they're very dense. Very cake/fudge-like (if that makes any sense). And they're naturally sweet from the coconut and blackberries. The almond butter, egg, and pecans provide healthy fuel, fats, and protein.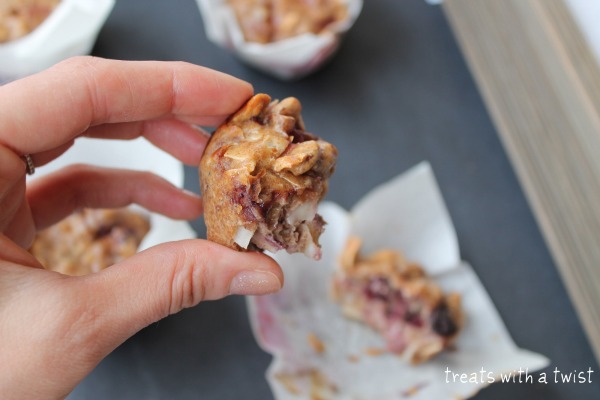 So, go ahead, eat one. Heck, eat two. Then go on a hike.
Or go to the mall. Whatever. No judgment here on how you use your fuel.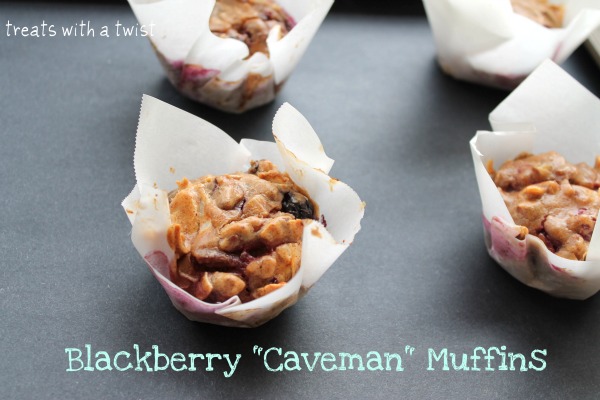 Blackberry "Caveman" Muffins
(makes 6 muffins)
½ cup creamy, natural almond butter
1 egg
¼ cup unsweetened almond milk
1/3 cup toasted pecans, chopped
½ cup unsweetened coconut (large shred)
½ cup wild blackberries (fresh or frozen)
~Preheat your oven to 375 degrees F. Line 6 compartments of your muffin tin with paper liners.
~In a mixing bowl, combine the almond butter, egg, and almond milk. Stir carefully until well combined. Then, add the nuts and coconut and stir. Finally, fold in the blackberries, being careful to not break them up too much.
~Scoop the batter into your muffin liners, about ¾ full. Bake for about 20 minutes, until your test stick comes out clean. Let cool on a wire rack before serving. They taste fabulous warm, with a smear of coconut oil (or coconut butter)!
Strike up a conversation: Do you watch all of the movies before the Oscars, or do you just watch it for the gowns?
And what about my Paleo muffins?? Are you daring enough to try something so healthy and easy?
PS Thank you for all of your entries in my CLIF CRUNCH Giveaway!