I am just on a roll with these creamy oat recipes! Pat on my back.
I am so humble too, no?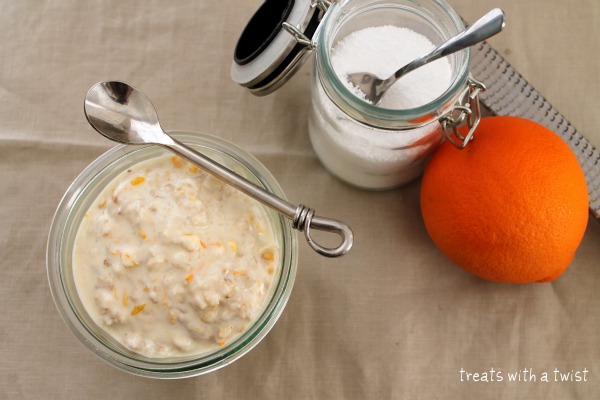 Well I fessed up that I was scared of Key Lime Pie up until last year, and now I'm obsessed with it. Completely died over my Key Lime Pie Oats and just can't get enough.
And don't get me started on my love for lemon and my Lemon Cream Pie Oats! Wowza! That is all. Nuff said.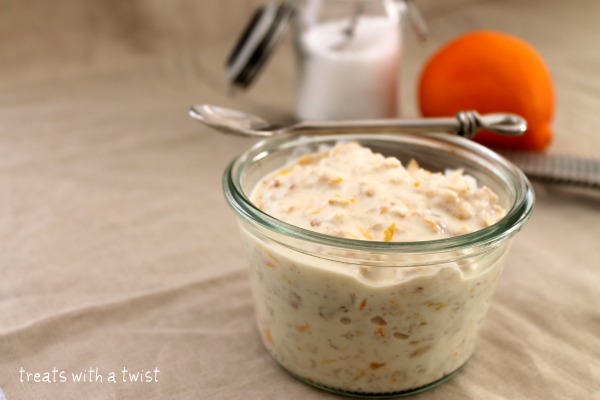 Lets hit breakfast with another citrus treat. Sound good?
Creamsicle has always been on the bottom of my dessert totem pole. I never liked those pastel orange treats on a stick. Why have orange when I could have a Fudgesicle? That's how I always felt.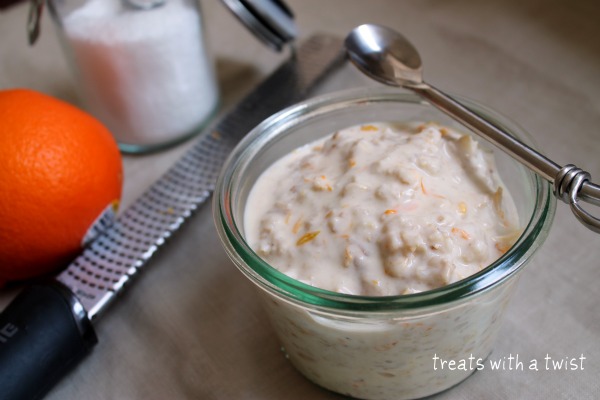 Except one thing. Those Flintstones push-up pops? The creamy ones that drip down all over your hand from the little cardboard tube. Loved those. Probably because I only remember my mom buying them once or twice. Couldn't get enough (literally). I was always a sucker for cute packaging.
Orange sherbet? Nope. No thanks.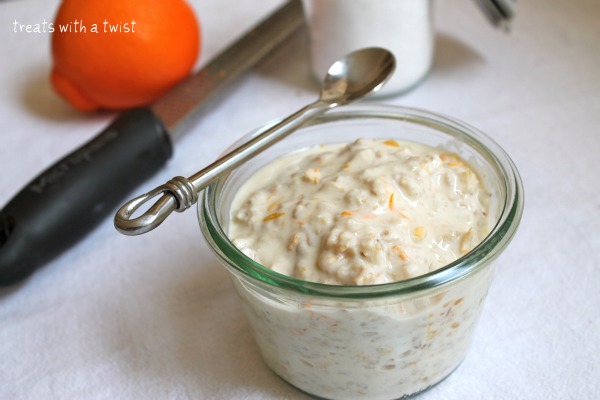 But lately, I've been on a creamy, vanilla-orange kick. I still don't like sherbet or a Creamsicle pop, but Orange Creamsicle Oats? Yes friggin' please!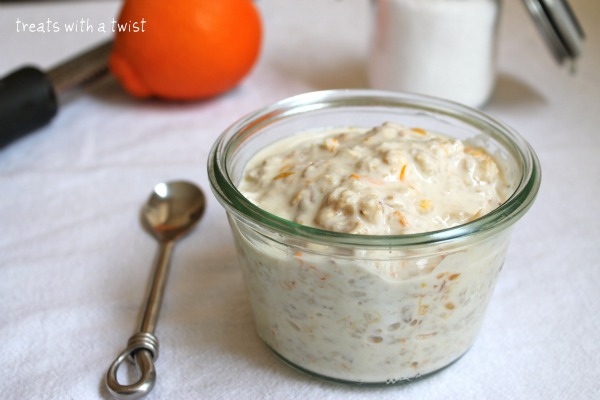 I used a tangelo, making these oats burst with sweet, bright orange flavor. The vanilla is subtle and paired perfectly with the orange. I love using a couple of the orange segments for the biggest punch of flavor and color, combined with the orange zest and some magical orange extract, versus just using the juice of the orange (which would also be too much liquid, I feel). The flavor is bright, not rich, and will put a grin on your face!
Ready to start the morning off healthy? Who ever though a Creamsicle would do that?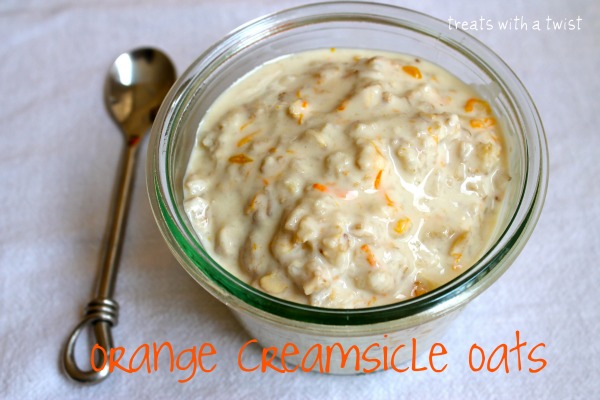 Orange Creamsicle Oats
(makes one yummy bowl)
1/3 cup old fashioned oats
2/3 cup water
½ tsp. vanilla extract
½ tsp. orange extract (optional if you can't find it)
2 tsp. granulated Stevia
1/3 cup plain Greek yogurt (I use Chobani)
2 tsp. fresh orange zest (from a tangelo or your favorite orange)
2 orange segments, no membrane
~Microwave the oats and water until almost fully cooked (par-cooking in my microwave is 1 min on 100% power). Stir in the rest of the ingredients, breaking up and mashing the orange segments as you stir.
~Place in the fridge to set overnight (or at least 4 hours in the fridge, uncovered)
~When it's breakfast time (or oat-enjoyment time), fluff with a spoon and enjoy! Top with more Stevia and a splash of almond milk if you please!